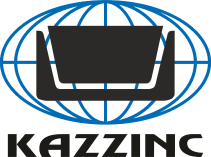 Kazzinc is a major integrated zinc producer with a large share of co-production of copper, precious metals and lead. The company's enterprises are located in the East Kazakhstan, Akmola and Karaganda regions of the Republic of Kazakhstan. For 25 years, Kazzinc has allocated about 100 billion tenge to environmental protection measures. 18 types of industrial waste are used and recycled. The share of total water circulation exceeds 98%
As new technologies develop, the company intends to continue implementing best practices to reduce its environmental impact.

Qazaq Oil is the provision of high-quality goods and services with a system of end-to-end quality control. By the end of the year, at least 80 new gas stations will be opened throughout Kazakhstan. Every 5th car owner already trusts the company. We produce petroleum products in large and small wholesale, provide services for the examination of fuel quality, storage and transportation of petroleum products. The Qazaq Oil network has three accredited testing laboratories for quality control of petroleum products.

Polymetal is one of the leaders in the extraction of precious metals with assets in Russia and Kazakhstan. Included in the top 10 gold mining companies in the world. Kazakhstan hosts Varvarinskoye JSC, Bakyrchik Mining Enterprise LLP, Komarovskoye Mining Enterprise LLP. The Group has implemented and maintains environmental, climate, cyanide management systems, reduces fresh water consumption and uses recycling water in production, implements energy efficient projects (RES), and Polymetal also has a long-term goal of reducing greenhouse gas emissions by 30% by 2030.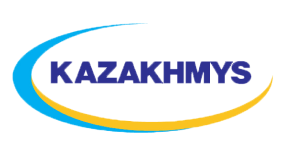 Ensuring environmental safety and minimizing the impact of production on the environment during the operation of production facilities is one of the priorities of the Kazakhmys Group. Kazakhmys implements a whole range of measures aimed at reducing the negative impact on the environment. Among them are measures to reduce harmful emissions into the atmosphere, rational use and treatment of wastewater, disposal and recycling of waste, and energy efficiency. In order to resolve environmental issues, a set of environmental measures was implemented, of which 97 million tenge was spent on the implementation of environmental protection measures over the past 3 years, 1.2 billion tenge is planned for 2022 (including the cost of designing a new sulfuric acid plant ZhMZ).